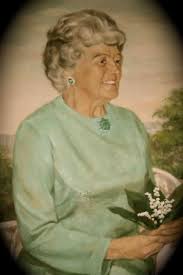 The Helen Andrus Benedict Foundation (HABF) was established in 1997 to provide financial support to nonprofit organizations that benefit the elderly, primarily in the Westchester New York area. HABF was created to honor the memory of Helen Whittier (Andrus) Benedict (1888–1969), the youngest daughter of the well-known philanthropist John E. Andrus and to enhance the Andrus family's longstanding commitment to Westchester County. Together with the John E. Andrus Memorial (aka Andrus-on-Hudson, a skilled nursing facility for the elderly) and the Julia Dyckman Andrus Memorial Home for Children (ANDRUS), HABF operates in service of John E. Andrus' original overarching mission "To give opportunity to youth and rest to the aged."
HABF currently focuses its grant-making on enhancing the capacity of Andrus-on-Hudson to serve its residents.
HABF was incorporated in 1997 under the State of New York Not-for-Profit Corporation Law and was determined to be tax-exempt pursuant to the Internal Revenue Code Section 501(c)(3) and a private foundation within the meaning of Code Section 509(a)(3).