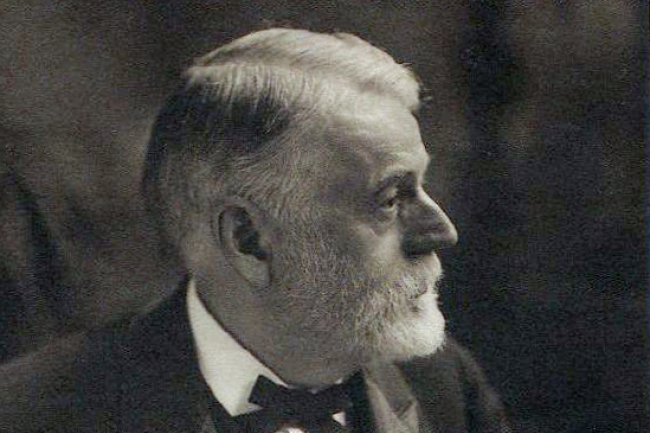 John Emory Andrus (1841-1934) was born in Pleasantville, New York, the son of a Methodist minister. He graduated from Wesleyan University and soon moved from teaching school to becoming a successful investor and businessman. In the early 1900s he was elected mayor of Yonkers, New York. He served four terms in the U.S. Congress.
In 1917, John E. Andrus founded the Surdna Foundation.
A devoted family man with nine children, he founded the Julia Dyckman Andrus Memorial in 1923 by establishing the old Dyckman farm in Yonkers as an orphanage, a tribute to his beloved wife who was orphaned as a child.
In 1953, his youngest child, Helen Whittier (Andrus) Benedict (1888-1969), in her capacity as chair of the Surdna Foundation, built the John E. Andrus Memorial, a home for recently retired well-elderly of the community on land near the Julia Dyckman Andrus Memorial. Helen Benedict and the Surdna Foundation thereby completed her father's expressed wish that his legacy provide "opportunity for youth and rest for old age."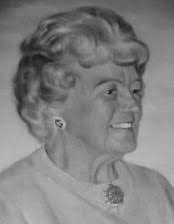 The Helen Whittier (Andrus) Benedict Foundation was created in 1997 in memory of Helen Whittier (Andrus) Benedict and to enhance the Andrus family's longstanding commitment to Westchester County, New York. Taking into consideration the family's roots and charitable activities, HABF focused its grant-making on older people living in Westchester County, with a special interest in the City of Yonkers.
For a time, the focus of HABF grant-making was on: 1) aging-friendly communities; and 2) older people in action for the community. The goals were: 1) to create neighborhoods and communities in which people can grow older and maintain the maximum possible levels of independence; and 2) to mobilize older people to volunteer their talents and abilities to enhance the quality of life for people of all ages in their communities. Grants were targeted primarily to Westchester County, New York, with special attention to the City of Yonkers. In addition to grants to local nonprofit organizations, HABF made "field-building" grants to nationally-recognized organizations for projects designed to advance policy and practice while directly benefiting Yonkers and Westchester County. For details on this past grant-making focus, please read more here.
This strategy resulted in more than $11 million in grants being awarded to local non-profits in Westchester County as well as national non-profit leaders in policy and practice in the field of aging. For details on some of our past grantees, please read more here.
HABF currently focuses its grant-making on supporting older people living in Westchester County by supporting Andrus on Hudson and organizations that benefit the elderly in Hastings on Hudson.